Growth Group Facilitators
Flo Caldwell is a retired engineer and is one of the newer facilitators of New Beginnings. She enjoys small group Bible study because of the interesting discussions sparked by the questions of the participants. She loves learning new things, traveling, and singing in the choir.
Coffee Talk
Help! Thanks! Wow! Wednesdays
Pastor Sam is new to Gainesville and First UMC, having just moved here from the Boston area (though Jacksonville is home!). She's the Recruitment Specialist at Partnership for Strong Families and joins us at First UMC as a part of the United Methodist clergy connection as an Ordained Deacon. Sam is married to Nelson (who is the pastor at First UMC High Springs) and recently added a daughter, Cameron, to their family.
Dan is a retired officer in the US Marine Corps, a veteran Bible study and Sunday School facilitator, a Certified Lay Servant, and apologist wannabe. He and his wife Kay are long time United Methodists. He is currently our Church Lay Leader and Church Council Chairperson.
Rev. Doug is a retired United Methodist minister who has served many churches, including First UMC. He's known for his deep understanding of life, the scriptures, and his lively sense of humor. He and his wife Ricki have been partners in life and ministry for over 50 years.
Jim was raised in a very conservative, evangelical church, and joined the United Methodist Church after marrying Lynda in 1970. It was through First UMC that wonderful teachers and pastors launched him on a life-long journey of self-guided study and exploration of the Christian faith. Jim is retired from the University of Florida after serving for more than 30 years as Dean of the Division of Continuing Education. A journalist in his early career, he now writes a monthly column on the contemporary Christian church for the Gainesville Sun.
Jim is a retired Professor of Entomology at University of Florida, but still teaches in the undergraduate Honors program on a contract basis because he believes in the subject he teaches and loves working with young people. He and his wife Dorothy have been active members at FUMC for many years.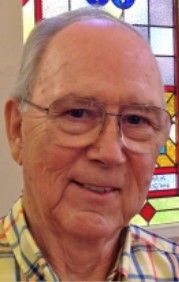 Ole is a retired US Air Force officer and various educational positions. He has been an active Sunday School leader and teacher for many years. He and his wife Grace recently celebrated their 60th anniversary.
Margaret graduated from Maryville College with a degree in Bible and Christian Education. She worked in two churches in the Holston Conference as a Director of Educational ministries. Her husband brought her to Gainesville, his home town. Margaret worked as the Church Secretary at FUMC for many years. She has volunteered in the educational ministries teaching all ages from young children to older adults. She also helps lead Bible studies and Mission studies for the United Methodist Women locally and on the District level.
Susan has been a Certified Lay Servant since 2004 and retired in 2016 from the University of Florida, where she was on the faculty for many years. She facilitated Disciple Bible Studies for 10 years and recently also facilitated the in-depth spiritual formation study, Companions in Christ. Her current passions are spiritual formation and strengthening transformational approaches to leading Bible studies.